What is HyFlex?
HyFlex, short for Hybrid-Flexible, is a course design method and teaching approach that was designed to better accommodate student needs by combining online and classroom-based components. Its beginnings are credited to the Instructional Technologies (ITEC) graduate program at San Francisco State University, where instructors were looking for ways to make their courses more accessible to students who could not attend in person while still maintaining a traditional classroom component. Their solution: create class content and material that could be accessed either in the classroom or online and allow students the flexibility to choose their learning path.
At UF, classrooms with HyFlex technology give instructors the ability to teach in-person and remote learners simultaneously, or to record their lectures for their online sections while teaching face-to-face, depending on their preferences, needs, or course design. Instructors will therefore prepare course content and material for both in-person and online access. Though it may seem daunting, with some guidance and preparation, the HyFlex model can help overcome some of the obstacles posed by the uncertainty surrounding our future learning environments.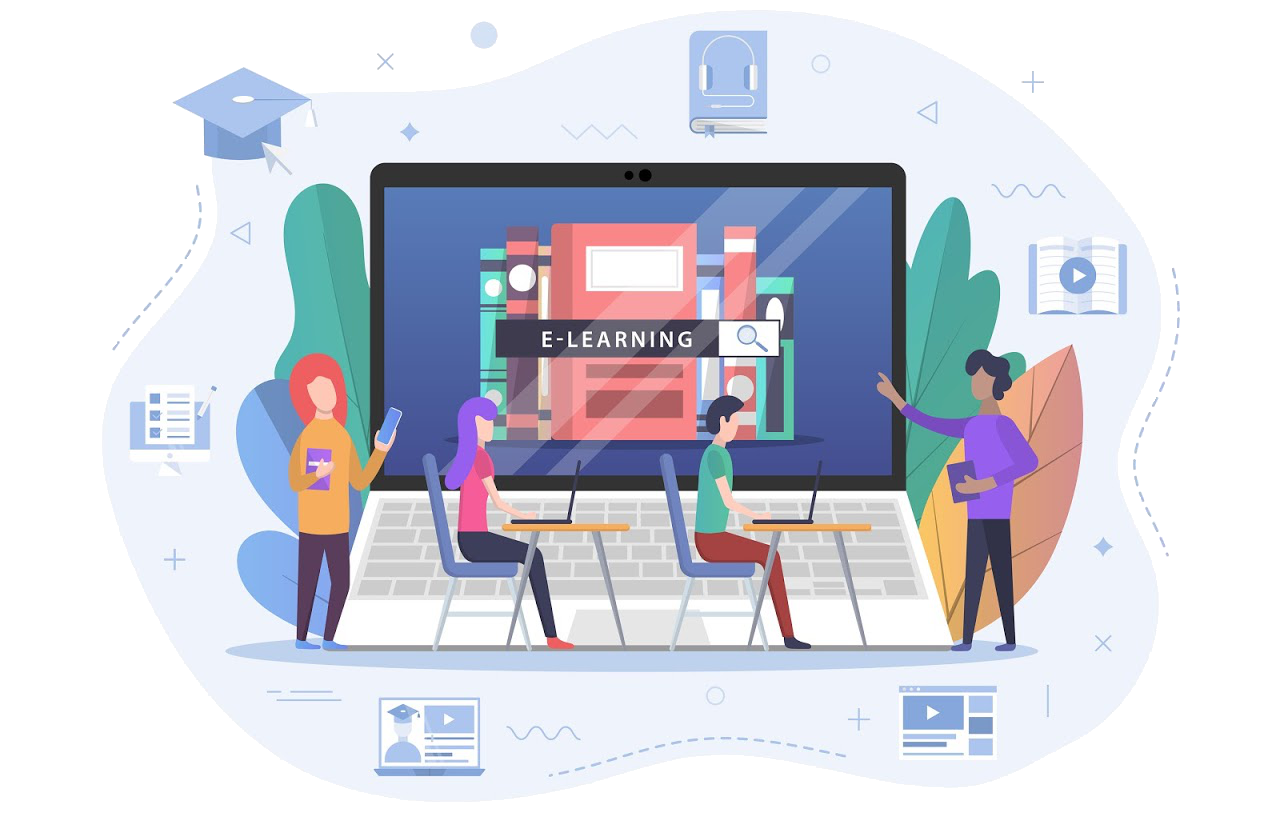 How does it work?
Essentially, instructors should prepare content adapted for both classroom and online learning environments. In other words, all learning material should equally address and support learning outcomes, regardless of the delivery medium. This way, whether a student attends class in a face-to-face environment, remotely through their computer, or by watching a recording if a recording is available, the learning objectives and results will remain equivalent.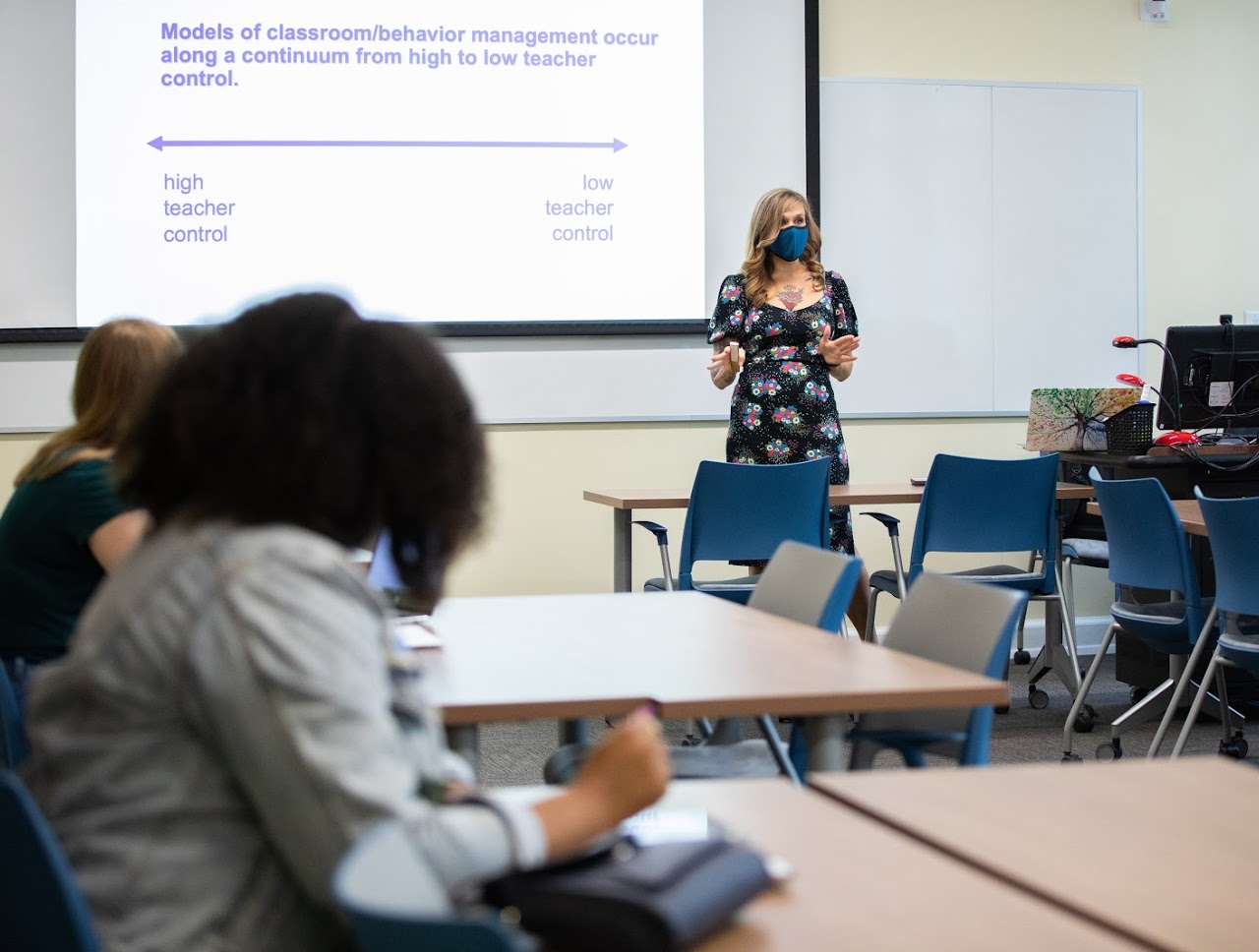 The Pedagogy and Activities page of this site walks you through key considerations and offers tips and tricks for teaching in a classroom with HyFlex technology. The first section covers how to simultaneously manage and administer class to the two separate learning environments. The second section touches upon important strategies for instruction and engagement, and the third section goes over how to plan, design, and deliver assessments for your HyFlex class(es). The final sections on the page cover accessibility and Universal Design for Learning (UDL) and offer additional support and information.
WHAT DOES A CLASS USING HYFLEX TECHNOLOGY LOOK LIKE?
In a lecture that utilizes HyFlex technology, an instructor addresses both the in-person and remote learner audiences at the same time. Remote learners may join live, or they may watch a recording if the instructor provides that option. Effectively teaching both groups means that special attention must be given to the technology used to present your lecture material so that all students have equitable access to the content. UFIT has prepared a YouTube playlist that demonstrates the use of HyFlex technology in UF classrooms.
You can also view a demonstration of a Hyflex lecture that utilizes the tools in a UF classroom with HyFlex technology to engage both in-person and remote learners.
HOW DO I PREPARE TO TEACH IN A CLASSROOM WITH HYFLEX TECHNOLOGY?
Now that you've become familiar with what the HyFlex teaching model entails, you may be wondering where to begin in preparing for your coming classes.
Step One
Explore this site, which provides multiple jump-off points, suggestions, further reading, and resources available for your course preparation. The Pedagogy and Activities page outlines some best practices that you can utilize moving forward with your course preparation, and the HyFlex Technology page lists some of the tools you might use in a classroom with HyFlex Technology. The HyFlex Class Checklist can help keep you on track in creating and maintaining an efficient HyFlex environment. The HyFlex Resources page offers readings, research, and guides that you can refer to. UF's Classroom Support page provides guidance and assistance for all of your infrastructural and technical needs and specifies the tools available in individual classrooms around campus.
Step Two
Visit your assigned classrooms or similar rooms to familiarize yourself with the technology and to practice a lecture. Your assigned classrooms may be open and unlocked when not in use, or you can see the list of classrooms with HyFlex technology on the Classroom Support site to find other rooms that may be available. Consider inviting other faculty members in your department to a Zoom meeting while in the classroom so that they can see you from the perspective of a student.
If you need further assistance with working in a classroom iwth HyFlex Technology, visit the Keep Teaching Online Consultations & Webinars page to see available workshops or to schedule a consultation. Instructional designers, trainers, and classroom support specialists are available to answer your questions and provide guidance. Instructional designers can also assist with creating course content that is applicable to both an online and in-person learning environment.
Step Three
Once you have become more familiar with the HyFlex technology and how to utilize it in the coming semester(s), begin planning out and creating course content. You can outline or storyboard the classroom and online components to assure that they are going to equally address learning outcomes. Blueprinting your course(s) will allow you to see the bigger picture and plan, design, and create course material accordingly. You can also refer back to these plans throughout the semester as you move forward with instruction. Review the Pedagogy and Activities page on this site for ideas about adjusting your course content.
Next Steps
Many of us, instructors and students alike, will be new to teaching with HyFlex technology and may need some time to adjust and adapt along the way. Versatility and leniency will be key moving forward as we navigate our new environment together. Contact Classroom Support by calling (352) 392-6683 if you need immediate assistance when you are teaching in a classroom. Be sure to keep resources and support nearby should you encounter any questions or concerns as you begin planning your HyFlex classes.